Bitcoin Trading Lessons - Introduction to Online BTCUSD Bitcoin Trading
Bitcoin Trading Lessons - Learn How to Trade BTCUSD Bitcoin CryptoCurrency Online.
Learn Bitcoin training lessons - from the basics, technical analysis and lastly key concepts - learn Bitcoin trading for beginners lessons discussed below are divided into the following Main Courses: Bitcoin Trading Basics, Technical Analysis and Key Concepts.
Learn Bitcoin Trading
Technical Analysis
Key Concepts
Bitcoin Trading Chart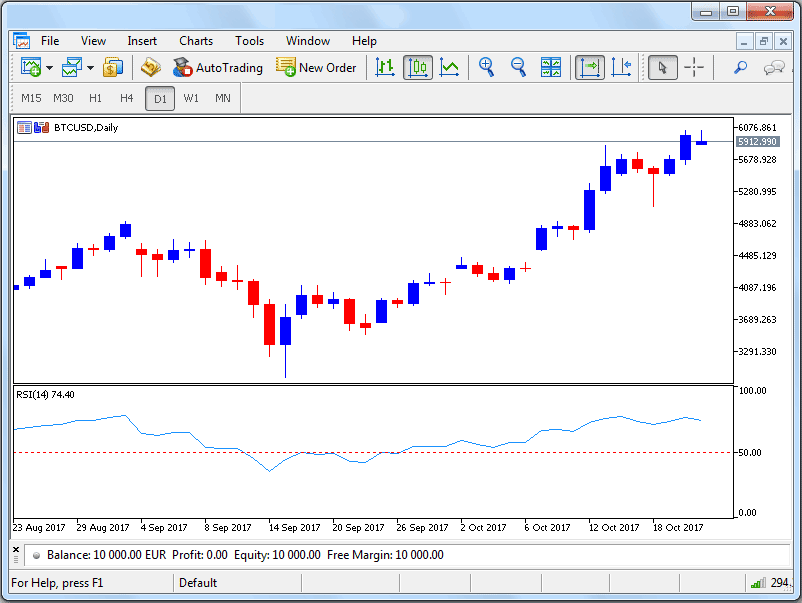 Bitcoin Trading Charts
About Bitcoin Trading Charts
From the chart above a trader can quickly determine the direction of the Bitcoin price from the price movements.
The first part prices are moving upwards in an upward trend, then they start to move down in a downward market trend and then finally the prices move upward in an upward market trend.
As a beginner trader wanting to trade Bitcoin you will have to learn how to analyze these market movements.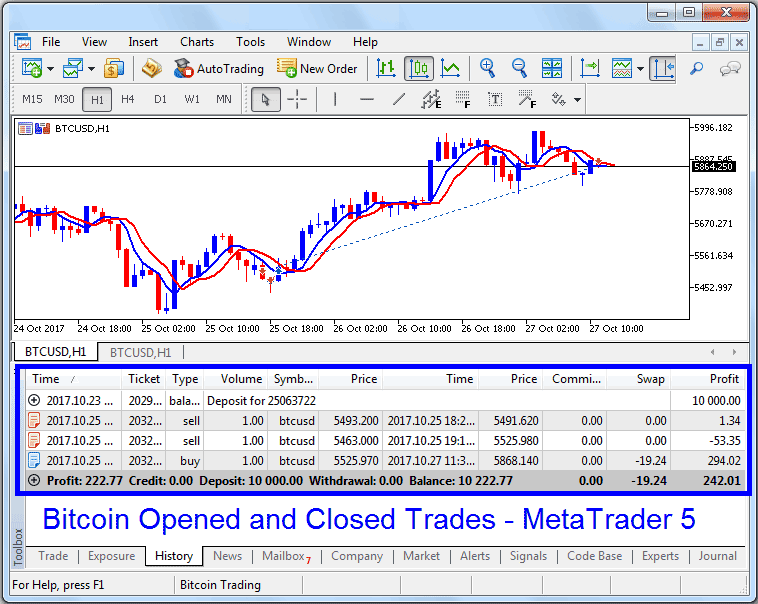 For example on our chart above we use the moving average crossover trading system which is a combination of two moving averages and these two moving averages are used to show the direction of the market trend.